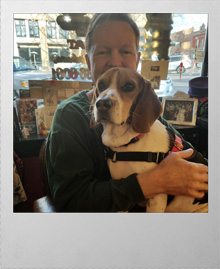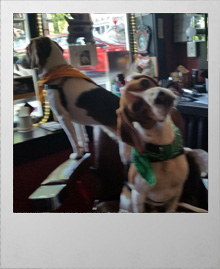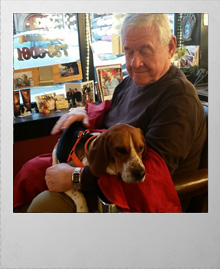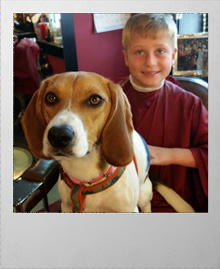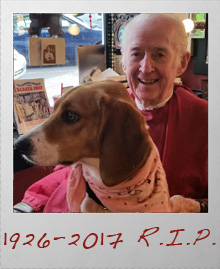 Sanitation: Here at the Barbershop we are doing everything possible as directed by the state of Washington to insure your health & safety. Please only enter the Barbershop wearing your mask and please check in with us at your appointment time, we will then direct you where to go as we're using social distancing.

We know from history that many a Barbershop has dressed the streets of Fairhaven, the Historical District of Bellingham. Here we present a bit of yesteryear in the 21st century. Most days you will find two dogs asleep in the corner and two or three barbers clipping away, all the while discussing the days' news, local events, or personal exchange (only your Barber knows for sure!).

As you retire into our 1929 barbers chair, placing your feet upon the foot rest, your haircut is personally delivered with your needs and lifestyle in mind. Standard haircuts include (for men) a hot-lather neck shave & shoulder massage, and women cuts are finished with the shoulder massage as well. We showcase a variety of haircuts from the business cut of the 1940s to cuts for the business man of today. For our younger customers we often do buzz cuts, "regulars", fauxhawks, or the popular "surfer look". There is a discount for military, retired, or students, and for your wee one we have that special "first haircut certificate".

And if having a clean shave is what you desire, ask for Diane she will leave your face smooth as a baby's bottom. She has wielded her straight edge razor since 1983.